Stop trying to grow roses the hard way!...
"Now You Can

Plant

and


Care For Roses

Perfectly Without


Making the same mistakes over and over

"
New Digital E-Book Reveals The Secrets to Growing Roses
You can download this book immediately
No waiting for shipment.
Dear Rose Enthusiast
I am Roger Duncan the creator of this E-Book.
I have been involved with growing Roses since 1959.

My first attempt at Rose culture was when I attempted to graft 3 different
colors of rose buds onto one bush. It turned out to be a
pretty good success, 2 of the 3 grafts took hold and I ended up
with a bush that had 3 different colors on it.

Since that time I have been involved with many different stages of
growing and caring for roses.
I decided to create this Rose Book to pass on some of that knowledge that
I have accumulated over the years.
I am an Organic Gardener by nature, but I have included both methods
in the book so you can make your own decisions as to which way you
wish to proceed.
You also have my personal guarantee that if you do not like the book or
find it helpful. I will refund your money immediately on your request.

You have a full 30 days to try it out.
So I hope you will give my book a try and judge for yourself
and return it if you are not happy with it.
Growing and caring for roses
can be a challenge!
Roses are known for being high maintenance, But by using mulch properly will help
cut down on the maintenance of your gorgeous roses?
The information in this E-Book will help you in your search for the best
Rose Garden you have ever had.


I have released this book in Digital format. This format allows you to turn
the pages digitally on your screen, in much the same way as you would
with a magazine.
You can click on the text links on the table of contents page
and be sent directly to the page that contains the information you
are looking for without having to scroll through the other
information first.




How to Grow Successful Rose Gardens
The idea of a beautiful Rose garden in your front yard, side yards, backyard, is not beyond your imagination.
I can tell you this - if you can appreciate the beauty in your mind you have what it takes to maintain and grow beautiful healthy roses. All you need is a little guidance.
Without that guidance, you may not know that watering your roses with the wrong technique can actually encourage fungus to grow.
Now you can discover…
The Right Way to Learn how to grow Roses
This newly released E-Book called How to Grow Roses successfully is the quickest and easiest way to learn about roses. Inside this magnificent work you'll get over 170 pages of information. Most everything any rose grower would need.
| | |
| --- | --- |
| | How to prune roses (Tips to Learn the proper way to prune roses) |
| | |
| --- | --- |
| | Learn how to control Black Spot on Roses |
| | |
| --- | --- |
| | Learn which varieties have the best fragrance |
| | |
| --- | --- |
| | The best miniature roses for containers |
| | |
| --- | --- |
| | Learn how to propagate new roses from cuttings |
| | |
| --- | --- |
| | Learn when and how to fertilize for best results |
| | Find out the best place to plant your roses in order for them to grow properly. |
| | Learn simple techniques for protecting your roses during the winter months. |
| | ...and much more |
Just imagine being able to
Determine what and where to plant
anytime, any place, almost anywhere…
Preview of the Table of Contents page
" What's The Cost For This Incredible Resource?"
For a Limited time
Our introductory Price is only $21.95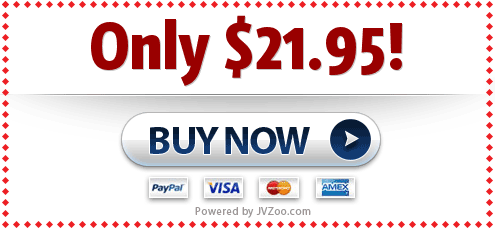 I urge you to take action right now and get this information on
How to Grow Roses Successfully .
Sincerely,
Roger Duncan
Contact Email: roger@roger-duncan.com
P.S. You'll be amazed at how simple and easy it is to start growing Roses with
How to Grow Roses Successfully.
Download our Digital Rose Book now
Price: $21.95
File size is 3.7 mb